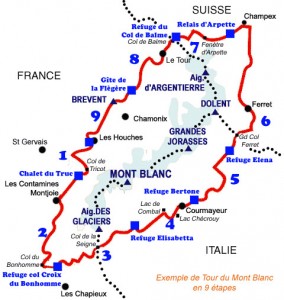 Needless to say the Tour du Mont Blanc is a mythical trail but it definitely has something of a challenge for hikers.
This hike has been getting more and more popular for the last ten years. Even if you need to be fit and well-trained, you will find it even easier if your rucksack is lighter. Have you ever considered the logistics which allows you to save energy thanks to a lighter rucksack, thus ensuring you more comfort. The rest of your personal belongings will be in the refuge when you get there in the evening, all through your hike.
Olivier Boirat has developed this luggage transport service and created Taxi tour du Mont Blanc so that you can thoroughly enjoy your hike.
Of course, not only does taxi Tour du Mont Blanc take your luggage where needed but it also offers you transfers to join different parts of the hike. Our fleet of vehicles is available to drive you and your hiking friends.